Step Up Summer Enrollment: How a Digital Campaign Can Stem Summer Melt & Inspire New Applications
May 18, 2016
Laura Sheehan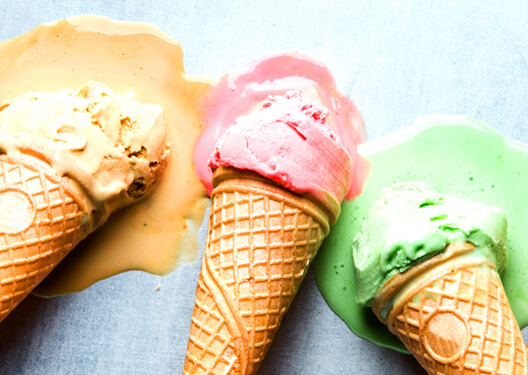 May 1, which looms large in the minds of admissions professionals, has come and gone, marking the end of the recruitment cycle. Now we tally up our deposits, take a vacation, and then start preparing for the next cycle, right? Hardly.
Summer can be a time of gain or loss — especially for institutions that accept new applications while working to prevent summer melt. If yours is one of the 300+ colleges and universities listed on NACAC's College Openings Update list, seize the opportunity to gain on both fronts.
Staying in touch with all accepted students in your pipeline is critical to success (unless, of course, they've told you they're attending elsewhere). Admissions counselors should be reaching out to assess students' levels of commitment (even those who deposited), as well as to gain insight into any concerns. Building upon the previously established relationship between applicant and counselor is ideal — but only if it works. Students who are on the fence or weighing their options may be less likely to respond to a counselor's outreach.
Digital marketing offers another avenue, one that is affordable and strategic
A $2,000 campaign on Facebook and Instagram will allow you to target the students in your pipeline, as well as those who are still looking. Plus, you can deliver messages that respond to their most common concerns.
I recommend you start with Facebook and Instagram. We know students are on these platforms (especially for college search) and they offer a "pay for click" system. This means you only pay for the ads the users act on, giving you the benefit of a controlled budget, a highly-effective reach (users only click if they're interested), and free brand awareness (for all those impressions).
Messaging is key
We know why students linger. For some it's financial, for others it's social, others still may be on a waiting list at another institution. Start with the common concerns your institution can comfortably accommodate. For example, to motivate the students who are worried about fitting in socially or having a good time, build a campaign around the themes of friendship, campus activities, and fun. Think of the ads as "visual storytelling;" use images of real events and the words of current students to convey authenticity.
Before you start writing the ads, think of the ultimate action you want the student to take and divide the actions into 2 or 3 themes. For students who haven't deposited, the desired action is (obviously) to deposit; to those who have deposited, the action should address a potential concern. For example:
To students who are hesitant about fitting in, the action might be: Join our accepted students Facebook page.
To those focusing on career success or cost/debt, the action might tie to a connection or event: Sign up to talk to a recent alum or attend a Career Success session at Orientation.
For each theme, create 2 ads and one landing page. Whatever you do, do NOT send users from the ad to your website. Rather, build a specific landing page that continues the conversation and works to convert them.
Because you are only paying for the ads that users engage with, you can target widely , even beyond your own pool. To reach those students in your system, target on Facebook and Instagram via their emails. For others, target your primary geographic areas and the appropriate age range. This will give you a lot of traction with little cost.
Of course, you can't accommodate every concern, so concentrate on the ones your institution can honestly and effectively respond to. Like always, market according to your strengths.
And be sure to follow NACAC principles: once a student commits to an institution, do not make contact. When you get hits from your digital campaign and open up communications, let that be your first question.
If you want a bit more, message me or comment and I'll send you cheat sheet on How to Create an Effective Landing Page, along with a sample.