The Evolving Landscape of Student Recruitment
Dec 14, 2016
Laura Sheehan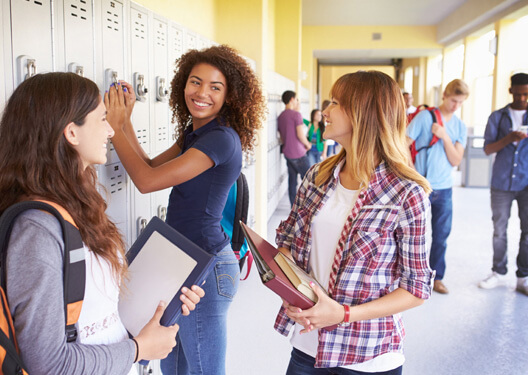 Last week, the Western Interstate Commission for Higher Education (WICHE) released its demographic report, Knocking at the College Door. Two findings, regarding the size and scope of future recruitment classes, will resonate with enrollment management professionals:
The number of high school students across the nation has become stagnant, following a 30-year period of steady growth;
The racial and ethnic mix of this pool has diversified dramatically (particularly with Hispanic and Asian populations) and is expected to do so through 2025, when students of color will represent a majority.
This year, the number of high school graduates will fall 2.3%, followed by seven years of stagnation. While some regions will experience growth (primarily the South), others (the Midwest and Northeast) will see a decline.
New Landscape, New Strategy
Fewer students overall means more competition; pockets of regional growth will likely inspire more out-of-region recruitment, placing strains on already-strapped marketing and enrollment teams.
Now more than ever, colleges must work strategically and ensure maximum effectiveness. Luckily, digital marketing provides an ideal solution. Here's why:
Digital Marketing Defined
Simply put, digital marketing is advertising on digital (social) platforms like Facebook, Instagram, Twitter, Google, etc. This allows recruiters to target prospective students based on demographic information and psychographic behaviors.
A recruitment campaign, for example, can target to reach students interested in a particular major: to fill a Nursing class, we can reach students by geography, age, and gender (demographic information), as well as by behaviors and interests. This might include a part-time job in a healthcare setting or membership in the National Honor Society (psychographic behaviors connected to the discipline).
Affordable, Far Reaching & Effective
Digital marketing also provides an affordable and effective means of reaching students out of state. Geography combined with interests creates a smaller, but higher yielding pool of inquiries. A campaign we ran for the University of Maine last fall generated 20,000 clicks, 558 conversion forms, and contributed to the institution's 37% out-of-state enrollment increase.
Unlike traditional media purchases, you pay for clicks only, meaning there is no cost to creating and posting a campaign; the cost comes when a user takes action (clicks) on an ad. A 22-day, late summer campaign we ran for Three Rivers Community College generated 1,800+ clicks and 77 conversions. The college's modest media purchase reached 49,000 social media users and delivered 437,000 impressions — serving as a secondary, yet extensive, branding and awareness campaign.
Driving Digital Traffic
Lastly, a digital marketing campaign will fuel an institution's other digital efforts, especially its website and social media presence. A campaign we are currently running shows the effect of referral traffic: in this case, the college is seeing a 49% increase in the number of web site pages a user visits, an 111% increase in the time spent on the site, and a 6.5% increase in their Facebook fan base.
In all cases, an effective digital enrollment campaign will:
Identify and reach right-fit students (those whose interests and goals match a college's programs and strengths
Deliver high-quality recruitment leads to an institution's admission funnel
For more on our approach to digital marketing for enrollment, read "Digital Advertising for Colleges and Universities."