Recruiting a Shifting Demographic: Today's Minority is Tomorrow's Majority
Apr 22, 2016
Laura Sheehan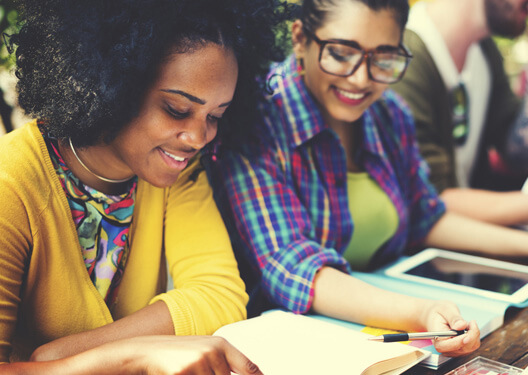 In the near future, enrollment teams will be recruiting a different student population — one that is predominately "minority."
How near? By the time this year's recruits graduate from college, more than half of the nation's children will be part of a minority or ethnic group, the Census Bureau reports . By 2044, more than half of the entire U.S. population will be defined as such.
Today's majority (non-Hispanic, White) is tomorrow's minority. Are you ready for the shift?
Demographics matter — to universities in general, to enrollment teams in particular. In its simplest and most effective form, recruitment is about matching the right student to the right institution. We all know what happens when the fit fails — retention rates fall, graduation rates drop, and students lose precious time and money in the transfer process.
To ensure an institution's future success (and for a host of other reasons), the diversity of its student body should reflect the shifting demographic. And because diversity does not happen on its own, enrollment professionals need to be intentional.
Digital and content marketing tactics offer new capabilities that allow us to reach specific segments of the population.
With digital search strategies, we can target prospective students via demographic and psychographic traits. As students self-identify on various social media platforms, they share essential information about their interests, activities, and behaviors. When marketing on that platform, we can reach prospects who share certain traits or strengths with the institution — academic, cultural, and otherwise.
Example: A minority scholarship is a great incentive and can be promoted to minority students on social media.
Content marketing is institutional storytelling; stories work best when they are authentic, emotional, motivating — and about people. Through blogs, testimonials, news/events, social postings, and many other forms, you can showcase aspects of your institution that will appeal to ethnically-specific communities and individuals.
Example: One college from my past promoted a Latina program by gathering inspiring testimonials from alumni and repurposing them through a news story, blog, and letter campaign.
In order to attract right-fit students, we must connect with them on a point of mutual interest, and then show them that the institution values who and what they are. At the very least, that means having a representative community, one that reflects the diversity of our population.