Humor, Honesty, and a Helping Hand Stand Out in the Recruitment Process
Apr 20, 2017
Laura Sheehan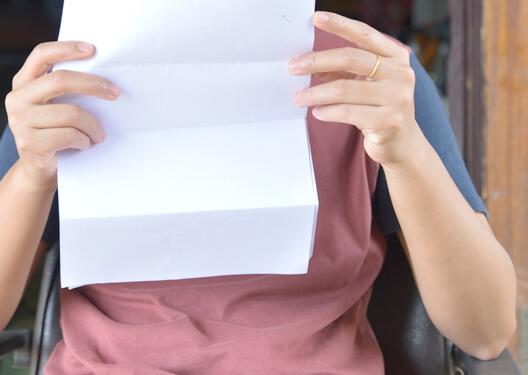 I know very little about Swarthmore College — I am not personally or professionally affiliated with the institution — but I love the way the admissions team speaks to potential recruits. Too often, colleges fail to consider who they are talking to and how best to ignite their interest. Swarthmore appears to have taken this into account, writing to the undergraduate demographic with refreshing honesty and humor, while also lending a helping hand.
A friend of a friend's son received an outreach letter, which caught his attention from the opening statement:
"Good day, Robert," it began. "We have learned you recently suffered the indignity of squandering several hours answering dozens of irritating multiple-choice questions. But, as a result, a large standardized testing organization gave us your address, and so we are able to send you this cheerful letter."
Not your typical recruitment letter, for sure! In addition to the obvious use of humor, this letter stands out for addressing the absurdity of the college search process. Instead of pretending to know who Robert really is (and how Swarthmore will be the perfect choice), the letter readily admits to the anonymity of their relationship.
Robert's response: "That's different — because it's true. I'll look at this one" (implying that other recruitment communications are not read).
Next, the letter lists 3 strategic Swarthmore highlights before asking to take the relationship "to the next level." This brings us to the true goal of the correspondence: engagement. Here's how the Swarthmore team moves the prospect through their admissions funnel:
"Your job: Summon the courage to thwart your every instinct and actually type the following URL into your computer of phone. (We know it hurts.) Confirm your information. Press the 'submit' button. Exhale."
And he did.
In recruitment, language matters — as does psychology. The college application process is overwhelming to students, if not outright annoying at times. Swarthmore lets them know they understand this. Perhaps most importantly, they are willing to help the student fulfil his/her ultimate goal: enrolling in the right college, whether or not it's Swarthmore.
In their invitation to attend a Junior Visit Day, the Swarthmore team acknowledges the stress that families endure, along with a means to alleviate it.
"May 13 is not a day where we try to knock you over the head with why you should apply," they write. "Sure, we'll show and share Swarthmore with you, but our Junior Visit Day is mostly about demystifying the general college admissions process. We'll have workshops, talk about writing essays, and let you have a private meeting with a real-life, experienced financial aid professional."
Simple? Yes, but refreshing in its humor and authenticity and, I would guess, effective in its ability to attract the interest of prospective students.