Recruitment During COVID: Evolving Strategies
Mar 1, 2021
Laura Sheehan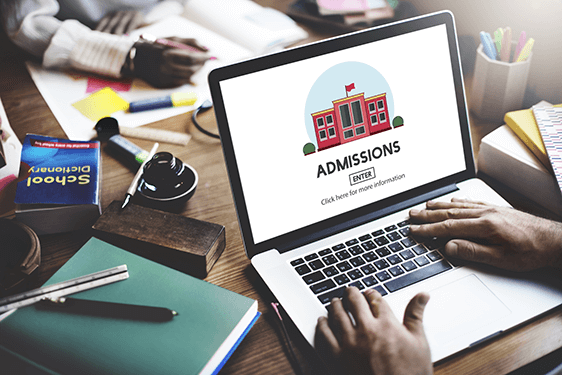 Although the nation's top institutions are experiencing a surge in applications, most of the colleges I know are facing COVID-related enrollment shortages. There's no doubt the virus has placed intense strain upon an already-stressed system.
The data, though well known, is alarming:
In September 2020, 67% of prospective students were reconsidering higher education and looking at other options
Enrollment fell 2.5% in fall 2020, almost twice the rate of the previous year
Even worse, first-year student enrollment declined more than 13%
Dire circumstances, yes, but not impossible to overcome. Within the chaos, a few opportunities have presented themselves. Here's what I recommend:
Put more into your digital recruitment marketing, a lot more. COVID has pushed our culture forward in time in terms of online comfort and usage, and there's no going back. Research prior to COVID has shown the growing importance of online marketing with more and more prospective students responding to online ads. In 2019, 64% of high school juniors clicked on a Pay-Per-Click (PPC) ad, up 29% from the previous year.

Build a series of digital campaigns that promote your school's various value points: success, community, affordability, and other distinguishing factors. Because digital campaigns are targeted and affordable, they're an ideal way of moving students through the admissions funnel and filling pockets of enrollment potential.

Here are some recent campaigns we developed to reach specific audiences:
 

Close to Home commuter recruitment
Catholic student recruitment
Hispanic student recruitment
Adult learners for 2-year healthcare programs
Academic program campaigns
Transfer students
Scholarship campaigns
Virtual visits and online recruitment events

Keep accepting applications throughout the summer. Ultimately most schools will, so jump on it and market the message. One of the reasons students are not applying is that they're waiting to see what happens. Acknowledge their uncertainty and remind them that you understand.

And remember this: The rise in applications at elite schools means there will also be a number of rejected applicants. Stay open to them.
Make your school memorable by marketing its unique success story . Success marketing works on multiple levels, but mostly because it inspires action (guiding prospects to Apply, Visit, Learn More, etc.) via authentic and engaging success stories. We build success into all our campaigns — it distinguishes an institution for its true value.
Many of us are living the same reality, one with high competition and lowering prospects. As we work through COVID (and whatever comes next!) I'd love to hear from you: your thoughts, ideas, and concerns.
Contact us for a conversation or to partner on enrollment.