The Value of Content in a Higher Education Website
Sep 15, 2016
Keith Knowles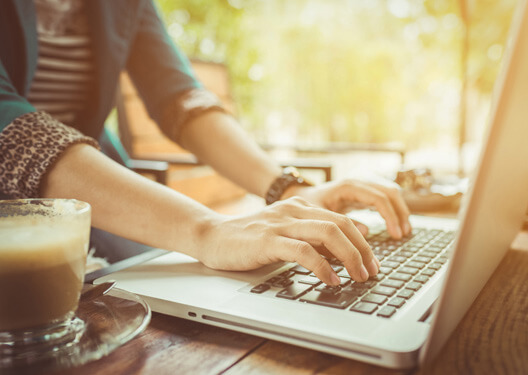 Your institutional website is your most important marketing asset due to its reach, depth, and popularity. What other asset is globally accessible 24/7/365, covers every inch of your institutional story, and has been viewed by just about every single one of your constituents?
The answer is none. No other asset even comes close.
Considering further that your undergraduate prospects are part of Generation Z or the iGeneration, and the value your website holds in enrollment marketing is immeasurable. It's often the primary and most frequent touchpoint for a prospective student during their research phase. Calling your website your most active admissions counselor is an understatement. It's your most active admissions counselor, financial aid counselor, tour guide, and more all rolled into one. Fail prospects here and you've likely lost them to a competitor even before you've ever had a chance to engage with them personally.
Its importance is confirmed by its cost. The development of a higher education website is easily a six figure project. How high or low you are in that six figure range typically correlates to the size of your institution. Considering most colleges and universities redesign their websites every few years at such an expense further confirms that an institution places a great deal of emphasis on the importance of their website.
Given its value to an institution's overall marketing strategy and brand, it would seem obvious that the content that is showcased on the website would be of the highest quality. The entire website would speak in a singular institutional voice, content would be written by a professional writer well versed in the art of writing for the Web, the overarching institutional marketing goals and objectives would be seamlessly woven into each page, and the layout and formatting of the content would be professionally handled to ensure a positive and consistent user experience.
Sounds right doesn't it? Unfortunately, this isn't always the case.
How many higher education website redesign projects focus primarily on design and/or content management systems (CMS)? Think about how much of your most recent redesign budget was spent on design, programming, and the CMS compared to the development of engaging content and you'll see what service your institution valued most.
How many websites are developed where pages are designed for the addition of content at a later date? This is a template-based approach to web development that lacks the deeper strategic initiative needed to do the job right.
How often are the above-mentioned templated pages filled in with content written by faculty or staff who have no formal writing experience?
You might be thinking that most staff are college educated and faculty are certainly highly educated so why can't they write our copy? The answer is simple. Good writing is not dependent on one's level of education or the tools they are given to produce their content. Copywriting is a professional skill much like cooking is. Anyone can cook but a seasoned chef is going to produce a plate of food that will taste immensely better than anything the average Joe's and Jane's of the world will conjure up.
What's difficult to overcome during the content phase of a redesign project is that sometimes the powers that be don't recognize the value of good writing and/or they don't know how to tell the difference between the two. The result is the acceptance and publication of mediocre content on your brand new six figure website. The website might look good, but it certainly is going to be lacking in the one area your users are actually visiting your website for – the content!
Here's why you need to hire a professional. The development of content for a higher education website involves:
A solid understanding of the institution as a whole. This is done with lots and lots of research.
Knowledge of the institutional goals and objectives for marketing, enrollment, retention, alumni relations, fundraising, and overall brand presentation.
The comprehension of your institution from an external perspective so that your presentation is best suited for your audience and not for the internal structure that your audience doesn't understand nor care about. No silos!
The ability to write engaging marketing copy.
The ability to write that same engaging copy for the Web. This involves knowing how to write proper headlines with brief/bulleted narrative.
An understanding of search engine optimization (SEO) and how the writing affects your inbound marketing efforts.
If you still don't believe, check out "Why Most Academics Will Always Be Bad Writers " in the Chronicle of Higher Education.
If we take a step back and think about the main reason why someone visits your website, the answer is simple: to consume content. They aren't there for the gorgeous design. They certainly don't care if your HTML syntax is correct and the thought of what CMS is powering your site never even crosses their mind.
However, they are there to see if you offer the program they are interested in, how the admissions process works, what the dorms look like, to get a glimpse of student life and other activities that all involve the review and consumption of content.
During your next major redesign, keep these points in mind. You're putting a lot of time, energy, effort, and expense into creating an expensive yet invaluable communications tool for your institution. Don't sell the process short by ignoring the value great content can have on its success.