Enrollment Opportunity Ahead
May 12, 2022
Laura Sheehan
It's May 2022 and higher education is still recovering from the impact of COVID-19. If recent headlines and old patterns hold true, though, there's an enrollment opportunity ahead. Here's why, what, and how to prepare.
Recent Headlines
Today's news reports an economy in turmoil. Whether an economic recession ultimately occurs or not, the media's impact is enough to alter consumer awareness and behavior—and therein lies the opportunity.
Old Patterns
History (and data) reveal a pattern: When the economy falters, enrollment rises. By the end of the 2007-2009 recession, for example, more than 1 million new students (ages 15-34) enrolled in college. Likewise, the National Student Clearinghouse Research Centershowed a 6.9% increase in undergraduate enrollment over the course of the recession.
New Opportunity
This is a unique group of prospective students: a blend of traditional aged undergraduates, adult learners, part- and full-time students, who are not looking for "the full college experience." Rather, they're seeking security in an unstable job market. The right programs and the right marketing approach can bolster your enrollment, while serving their needs.
How the Right Programs and Right Approach Build Enrollment
What are they looking for? Streamlined programs that lead to jobs.
Start with your two-year associate degrees. Make them accessible (online and/or hybrid) and promote industry partnerships, career outcomes (including earnings), degree affordability, and any other strengths.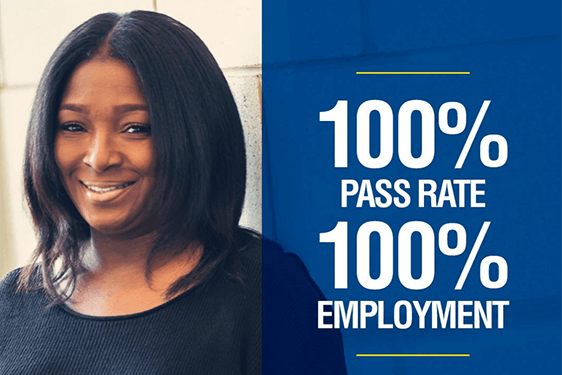 Example: The University of Saint Francis streamlined five Healthcare Associate degrees and tied them to the partner organizations for clinicals and careers. Calculate built a digital recruitment campaign promoted via Search (Google), Social (Facebook, YouTube), and Programmatic/Online Display (on apps and websites).
Messaging included student and alumni voices centered on the themes of career success (hiring and earnings), quality (faculty, clinicals) affordability, and support. The campaign launched March 14, 2022.
Results
As of May 4 (8 weeks), the campaign has generated:
356 direct leads ("Learn More" forms and phone calls to Admissions)—44 per week!
3,486 indirect leads (actions taken by user that indicate a high level of interest such as Apply Now clicks, website clicks, driving directions/location)
Last Word
Building these programs and opportunities will serve your institution immediately and over time. Most schools have successful two-year associate degrees, but they're rarely marketed and promoted. The higher education landscape has changed, though, and a growing segment of the population want a streamlined and career-focused degree.
We need to listen.