Calculate's Web Recruitment Strategy Recognized at Global Marketing Forum
Mar 22, 2016
Laura Sheehan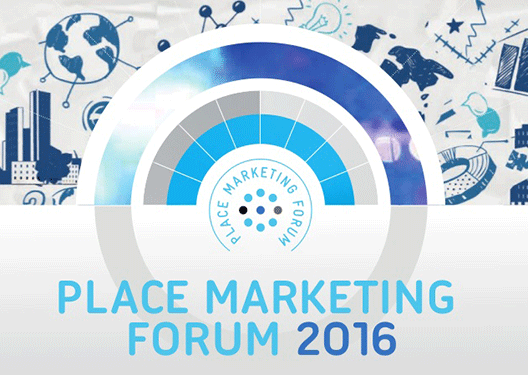 We thought it was a joke at first. The message notifying us that the university we worked with at the time had been shortlisted for a global marketing award sounded a bit, well odd.
"On behalf of the Regional Attractiveness & Place Marketing Chair, I wish to announce to you that your university was shortlisted by our expert committee for our international event," the message began. "The Place Marketing Forum 2016 that rewards every year best place marketing initiatives worldwide."
Clearly, an awkward translation. We half expected to read there was a bank account in Nigeria with our names on it. But a quick Google search revealed this was no joke.
The university (where we, as marketing/enrollment leadership staff, developed a website recruitment strategy) was one of 25 organizations being considered for this annual inbound marketing conference. A few weeks later we learned we were one of 8 winners — and the first higher education institution to win in the Forum's history.
At the March conference in Aix-en-Provence, France, the university was recognized as a "remarkable model of digital and inbound marketing." In particular, the award noted the inbound strategies embedded in the website, making it the institution's top recruiter.
As described in our case study, "How One University's Website Became Its #1 Recruitment Tool," the university experienced a 42% increase in first-year enrollment during the 2014-2015 recruitment cycle. The university's "I Will" campaign blended traditional and inbound marketing tactics, and the website was a significant contributor to the enrollment increase.
How much? Here are the numbers:
37% of all applicants came through the website's engagement forms
Of those, 54% either enrolled, deposited, were admitted or accepted
5,600 engagement forms were filled out by prospects and moved into the admissions funnel
36% of enrolled graduate students cited the web forms as their primary source of access
Of course, this doesn't happen on its own – there's an underlying strategy, one that we worked years to finesse. Want to learn more? Let us know – we'd love to turn your website into a recruitment machine.