Is a High Bounce Rate Really Such a Bad Thing?
Oct 6, 2016
Keith Knowles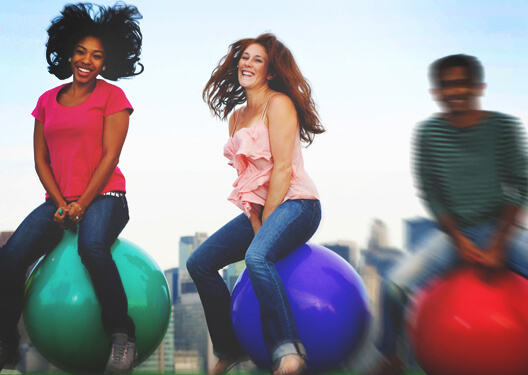 Ah, the dreaded bounce rate. For the uninitiated, bounce rate is defined by Google as the percentage of visitors to a particular website who navigate away from the site after viewing only one page. If you search this topic online, you're bound to find numerous websites, studies, and blog articles all talking about how bad it is to have a high bounce rate.
How dare they leave your website so quickly!
After all the time, money, and energy you spent on your website. After all the glorious content you created to brag about your rigorous academic programs, your illustrious school history, and your vibrant student life. After all the bells and whistles you put in there to delight and entertain them. How dare they leave without spending at least 10, 30, or more minutes consuming all of your great content!
Well, we've got a theory on that. And in our theory, a high bounce rate may not be such a bad thing after all.
Here's why.
Think of web surfing as being a very task-oriented activity. When visitors come to your website, they want to see if you have the major they are interested in pursuing, watch your virtual tour, or get the contact information for Admissions. They might not have the time nor the interest to extensively browse through every page or section of your website.
We also need to factor in the power of the search engines. When a user goes to Google and types in a query, the results that are returned will usually point a user to the specific page within your website that answers their question. If Google always sent people right to the home page it wouldn't really be doing a very good job at being a search engine now would it?
So here you have users who are looking to accomplish tasks and a method for them to find their answers directly through a very powerful Google search. Your Contact page has a high bounce rate. Good! They probably just needed a phone number or directions. Your home page has a high bounce rate. Good! Maybe they were looking for a direct link to your Facebook page to check out your student life. The possibilities are endless.
If your website has been built well and if you have organized your website to be search engine friendly, then there's a good chance that users will find the answers they are looking for rather quickly when they visit your website. And perhaps, this time, it's just a single page visit.
Is that such a bad thing?