How One University Used Digital Search to Reach Enrollment Capacity
Mar 10, 2016
Laura Sheehan
The Challenge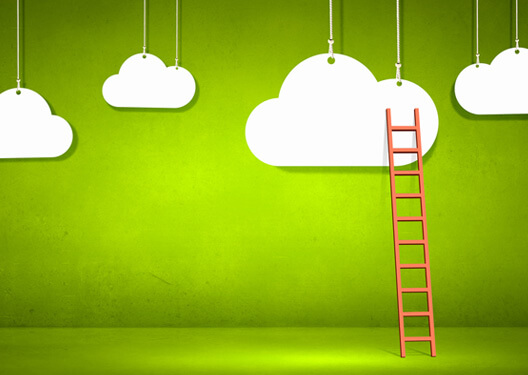 This institution — a small, liberal arts university — had experienced a substantial increase in its undergraduate enrollment so turned its attention to graduate recruitment. In particular, the administration wanted to meet enrollment capacity in 4 online master's programs. Calculate recommended a digital campaign that would attract "perfect-fit" prospects based on demographic and self-reported traits.
The Goal
To launch an affordable, high-yielding search for prospects through digital platforms
To write, design, implement, and monitor an online campaign that:

Sold the value of each degree program
Reached the appropriate audiences
Converted leads to applicants
Was quantifiable and affordable
Problems
The administration was reluctant to try a digital campaign based on a previous experience. Earlier in the year, they spent $16,900 on a large firm that promised a lot but delivered a campaign that yielded little. They also tried traditional forms of marketing (a billboard and radio campaign) but enrollment still lagged.
Calculate's analysis:
The problem was with the marketing, not the product.
Previous campaigns:

Did not identify or reach the right audience
Focused on impressions, not clicks and completed actions
Sent ad traffic to the institutional homepage rather than a landing page, thereby losing conversion opportunities
The Solution
The university set a modest budget ($13,000) for a 3-platform campaign: Facebook, LinkedIn, and Google AdWords. To reach ideal prospects, we adhered to Calculate's carefully cultivated best practices: research, specificity, and constant monitoring.
Then, we:
Wrote ads and landing pages based on research (of program, audience demographics, and desired outcomes)
Interviewed students, alumni, and faculty of each program to:

Identify program highlights
Develop audience profile
Collect and use authentic testimonials

Used active language and clear calls to action to entice engagement
Used authentic (not stock) photos specific to the institution and program
Targeted specifically via institutional/programmatic success and industry trends (per program)
Created a specific landing page for each campaign utilizing best practices
Developed keywords for each academic program
Monitored results and adjusted to maximize effectiveness (re-wrote, re-designed, added incentives)
The Results: Enrollment Capacity!
The campaign ran for 2 ½ months and was stopped early because all 4 programs reached their enrollment capacity.
2,360,363 impressions that cost $0 (pay for clicks only); free branding and awareness
6,233 clicks from highly-targeted prospects to dedicated landing pages
139 conversions via completed engagement forms
Increase in general inquiries to these programs outside of the landing pages (most likely due to the impressions above)
Total cost: $12,378.96
Cost per click: $1.99
Additional engagement: 597 posts, likes, and shares to the Facebook ads