Finding a "Pocket of Potential" in Summer Enrollment
Aug 15, 2017
Laura Sheehan
Part 2 of How Small & Specific Digital Enrollment Campaigns Yield Timely Results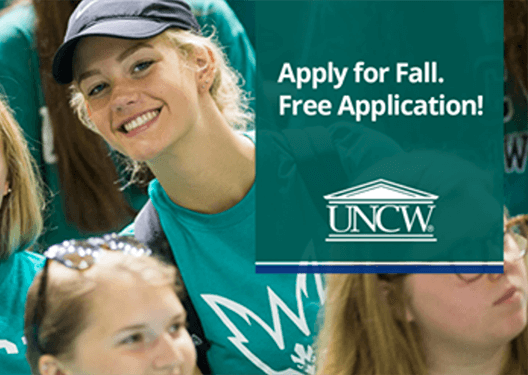 In our last post ("Maximizing Deposits After May 1"), we demonstrated how digital marketing campaigns can yield significant enrollment results — especially at key points of the recruitment cycle. As shared there, Calculate worked with Wells College to increase deposits after the May 1 deadline. We created an Admit-to-Deposit campaign that ran 39 days on two social media platforms, yielding nearly 62% of the College's deposited class. This success shows the power and potential of strategic online marketing.
Summer Enrollment Campaign
In another example, we worked with the University of North Carolina, Wilmington (UNCW) to grow summer enrollment for transfer and late-to-enroll first-year students.
Steps Taken
We interviewed several undergraduate students, including one transfer, to develop storytelling-based ads
Created 30 Facebook, Instagram, and Twitter Ads with original copy and design, using UNCW photography
Targeted prospective first-year students, their parents, transfer students, and their parents with demographic and psychographic targeting and via lists of purchased names
Worked with UNCW staff to build specific landing pages on their website
Because it was late May, we knew that most (but not all) college-bound first-year students would be set with their plans. Knowing we were "playing a long shot," we went for it, delivering tailored messages to students (and parents) who might still be weighing their options.
Campaign Success!
The campaign ran from June 6-July 7 with a $3,000 pay-per-click budget. Results were determined by the number of applications and deposits secured over the course of the campaign, which were compared to the number of applications and deposits secured last year during the same time period.
Results
Applications & Deposits
First-year students: 13 applications (up from 0 the previous year); 3 deposits
Transfer students: 123 applications (up from 9 the previous year); 30 deposits
In addition to yielding 136 applications and 33 deposits, the campaign:
Reached 114,370 unique users
Delivered 413,793 impressions
Engaged 5,028 users who clicked to landing page
Timing Matters
A great deal of the success is due to the UNCW staff, especially Marcio Moreno, director of admissions, and Cynthia Lauren Scott, associate director of admissions, who oversaw the partnership. In a campaign of this nature, timing is everything. The UNCW team was highly responsive to our needs and kept things moving quickly. I am convinced that any delays would have resulted in fewer applications and deposits.