Inbound Inquiries are High Yielding Inquiries
Oct 13, 2016
Keith Knowles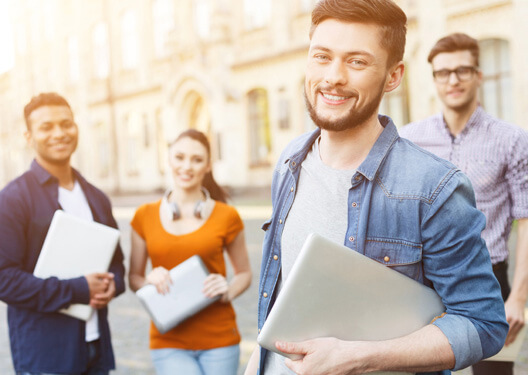 Is anyone in higher education more overworked and underpaid than the college admissions counselor? Given the importance enrollment has on the health and stability of an institution, one would think that the most personal touchpoint in the prospect's journey would be given more weight than the entry-level, revolving door approach the position of admissions counselor currently possesses.
They work hard, especially when it comes to their travel schedule. They spend countless hours on the road traveling to high schools and college fairs all throughout their respective regions and compete with many other schools for a shrinking demographic pool. Their objective at this stage is to secure an inquiry and move the prospect into the admissions funnel. That's just the first step in the process. Getting them all the way to the deposit stage is the ultimate goal and is the number every enrollment management team member watches like a hawk right up until the books close on yet another recruitment cycle.
What happens after the books close on one cycle? Another begins. It's a tireless job that was recently highlighted in the Chronicle of Higher Education's article, "The People who Deliver Your Students."
If only there was a better way to generate inquiries. Even better, if only there was a better way to generate higher yielding inquiries. Targeting and engaging right-fit students from the onset of the recruitment cycle is the ideal solution. Not only are you filling your funnel with prospects most likely to move through it, you're relieving your overworked and underpaid admissions counselors from the stress of having to fill the funnel with prospects who aren't necessarily right fit. In other words, they're not wasting their precious time on prospects that won't yield.
Fortunately, there is a way.
The principle of inbound marketing ensures that right-fit students will be attracted to your institution and will enter your admissions funnel of their own volition. In other words, instead of casting a wide net and throwing your marketing and admissions messages throughout your territories and hoping it reaches a right fit student, those right fit students will find you on their own and will come directly to you. That might sound a bit far-fetched but that's exactly how inbound vs outbound marketing works. And it's not far-fetched. It's practical, strategic, and available for anyone to utilize today.
The foundation of your inbound recruitment efforts is your institutional website. This is the one touchpoint that nearly 100% of your prospects will engage with. It is also your most accessible (available 24/7/365), has the widest reach (global), and has the most depth (thousands of pages covering every possible aspect of your institution).
If you've created a proper enrollment-driven website (See: Enrollment-Driven Higher Ed Websites: A Recruitment Solution), then it will be in perfect position to engage, capture, and convert right fit students into your admissions funnel.
At one institution with an enrollment-driven website, we were able to track the source of inquiries during a complete enrollment cycle and the numbers support our points. Travel generated 3,125 inquiries that resulted in 82 deposits for a 2.6% yield. The website organically generated 454 inquiries that resulted in 82 deposits for an 18% yield.
| | |
| --- | --- |
| Travel | Website |
It wasn't even a contest. The website (inbound) worked far more efficiently than travel (outbound) did. And why wouldn't it? The inquiries generated via the website were from prospects who were attracted to the institution or the institution's offerings. They sought them out and thus had a higher probability of engaging with them than prospects who had to be sold to at the school visits or college fairs.
The importance of having an enrollment-driven website to your enrollment efforts can't be stressed enough. At the end of the enrollment cycle your website will be your #1 admissions counselor. For this same institution, 37% of all applicants (undergraduate and graduate) had engaged with them via their website and out of that group, 54% were either enrolled, accepted, admitted, or deposited.
Inbound marketing for higher education enrollment works and should be a part of every school's strategy. The efficiencies it creates will allow your admissions counselors to focus their efforts on additional enrollment tactics that could lead to even more success. You might even be able to do something about that revolving door.