Digital Search: A New Way of Finding Right-Fit Students
Mar 17, 2016
Laura Sheehan
Paying for Names?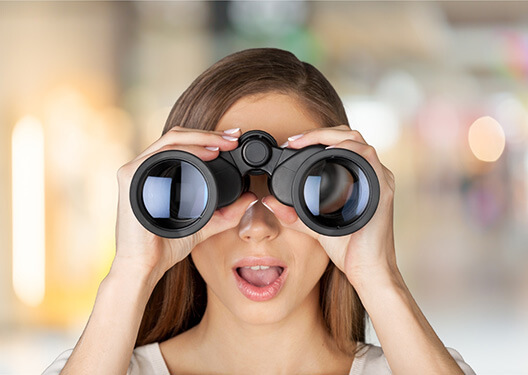 Like most enrollment management professionals, we used to spend a significant portion of our budget on student search — purchasing names and services through one of the big firms. It was a critical buy: these names were the focus of all our enrollment efforts.
But how good of an investment was it? How many students from these lists actually applied, deposited, and enrolled? Turns out, not many at all: paid search yielded very little (less than 1%).
Finding Right-Fit Students
So we started to look at search differently. How could we reach prospective students — not any and all, but the ones who would fit the culture and programs of a particular institution? Our goal was to attract right-fit students, rather than pursue them. A carefully developed digital search campaign allowed us to do just that. Our first digital search was centered on 4 specific academic majors and each one successfully reached enrollment capacity.
What is Digital Search?
Digital search is the most effective way of generating a pool of highly-interested prospective students — those who fit your institution's academic and cultural profile. Rather than casting a wide net and pursuing 50,000 names on a list, we apply inbound marketing strategies to reach students whose interests match specific programs or shared themes (e.g., the helping professions, STEM careers, etc.).
We research, write, and design ads that are promoted on various digital platforms. The ads lead to a landing page with a specific conversion opportunity. Once converted, the prospect moves into the admissions funnel.
Why it Works
Research: We do extensive research on the institution, each academic program in the campaign, and student demographics.
Testimonials: The ads and landing pages incorporate the words of current students and successful alumni; this shows authentic success
Targeting: We target according to student behaviors, interests, activities, as well as demographics.
Ad creation and monitoring: No 2 ads are the same – we create 6 unique ads per program and constantly monitor and adjust to maximum success.
In a nutshell: digital search is about attracting — rather than pursuing — right-fit students. It takes detailed time & attention, but that's what we do.