The #1 Thing You Can Do for Enrollment
Jan 27, 2021
Laura Sheehan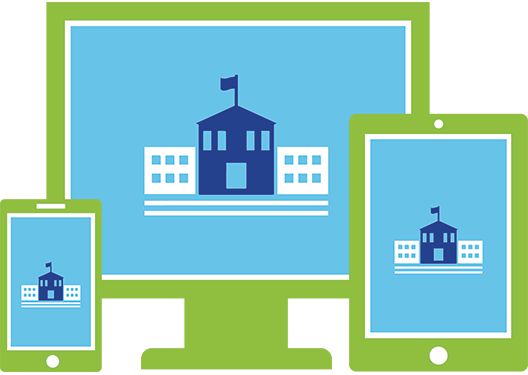 The most effective thing you can do for enrollment is to update your website with enrollment-generating strategies. This will give it the ability to capture high-quality leads and move prospective students through the admissions funnel.
This process typically consists of:
Creating new web-friendly content that tells your school's unique success story, while enhancing its overall SEO organically
Adding conversion opportunities in strategic locations
Refining the site's architecture to help the user (e.g., prospective students) find information quickly in order to move to the next step of the admissions process
The good news is, this doesn't have to be a complete overhaul, so costs can be contained. You can, for example, focus on the Admissions section of your site. Every site has its own strengths and challenges, so it's best to start with an evaluation and map out a plan.
Even better, these strategies are long lasting and, if maintained, will continue to deliver not only high-quality leads, but students in seats. Here are 2 examples of how it can work:
1. At the University of Saint Joseph (where we worked prior to forming Calculate), we did a complete overhaul of the website with new content, architecture, conversion opportunities, and design.
In its first full recruitment cycle, the site functioned as the university's top recruiter. It delivered 5,600 new leads via "learn more" conversion forms submitted by prospective students. Additionally, 48% of applicants who filled out a website form either enrolled, deposited, were admitted, or accepted.
In total:
37% of all applicants came through the website's conversion forms
36% of enrolled graduate students cited the website conversion forms as their primary source of access to the university
First-year enrollment increased by 42%
2. At the University of Saint Francis, we enhanced the website in 2 stages. First, we focused on the admissions and financial aid sections, creating new content, adding conversion opportunities, building a success page, and promoting new scholarships. This facilitated the admissions process by clearly guiding prospective students through the enrollment steps.
In the next cycle, we gave the rest of the site new architecture, updated content, and a new design. The academic program pages were rewritten to feature program highlights, job prospects/salary potential, student testimonials and success stats. Conversion forms were also added to each program page.
In the first quarter after the revamped website was launched, the site experienced:
152% increase in the number of leads generated
67% increase in the Visit forms
Top action on homepage: Clicks on the Apply button
In the two years since the full site launched, the university's enrollment has grown steadily, reaching "record-breaking enrollment" with the Fall 2021 class.
There is no limit to what an intuitive and strategic website can do. Contact us to learn more about your website's enrollment capacity.